Posted on July 6th 2018, 10:45 pm
Hello Dear Users!
Just in case you want this theme that I created years ago. Just import the .bbth (bbtheme) file at Admin CP > Display > Skins > Theme Management > Import the skin, then place the CSS, template and js management code. Any concerns or need of support, feel free to message me here or add me on Discord: Addwater#6770.
Buy me some coffee! Support me:  
- BTC: 381nuhaKyRLK66UaL9Xca4w1viduKgeiM4
- BCH: 35YTwcQyWTid3jMzQq3vyWSVcBxcyeFCPm
-
https://www.paypal.me/JohnMarkLim/
Demo:
FoM Theme Inspired
Screenshot: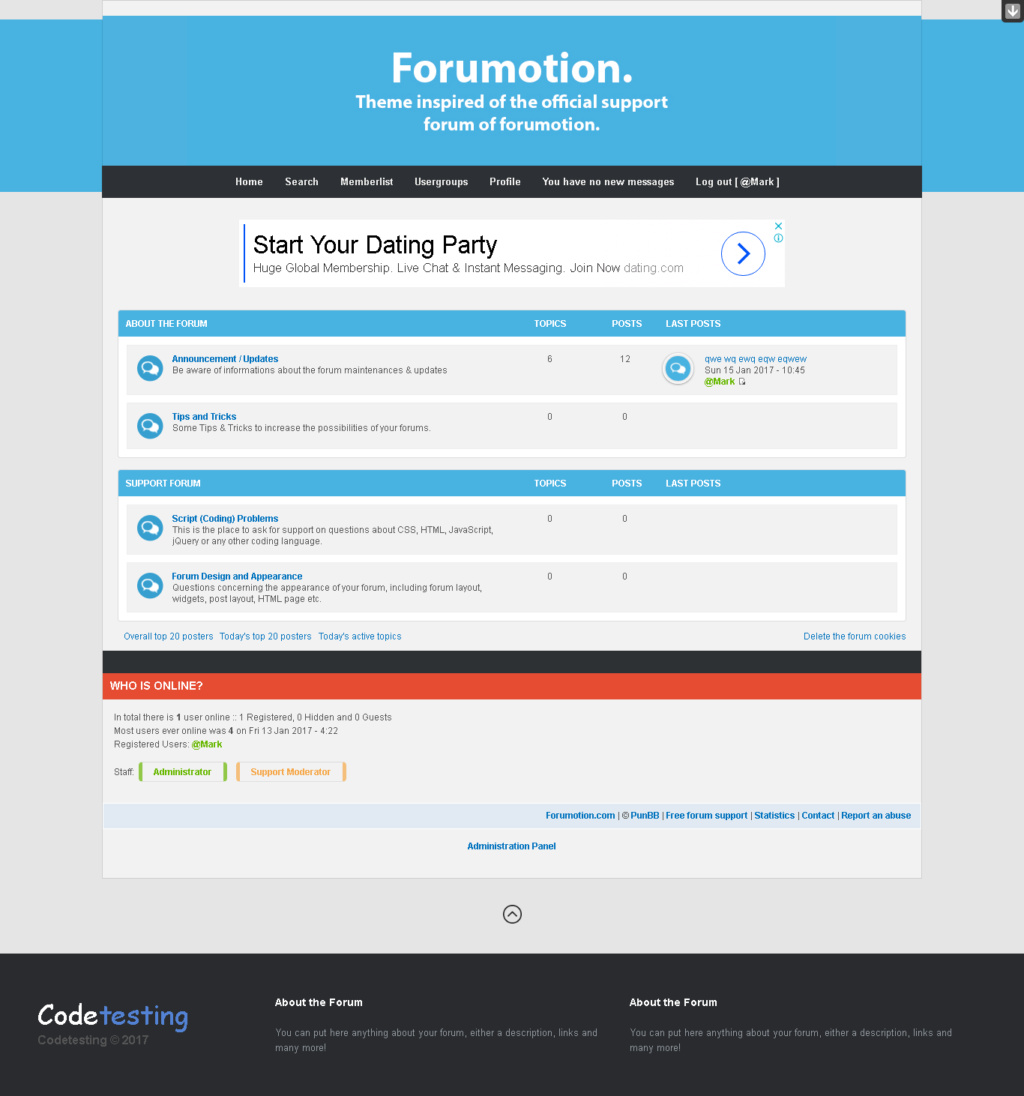 Download link:
Click here!
Thank you, it's been a pleasure to help you all!